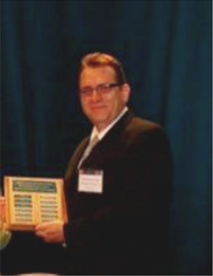 Guidry & East wishes to congratulate Alexander Aussi, BSN, RN, MBA, for being named the 2014 recipient of the UNOS - Deedle Heckenkemper Leader in Transplant Administration Award. Alexander received the honor during UNOS's 22nd annual Transplant Administrators Committee for his significant contributions and positive impact on transplant administration.
About Deedle Heckenkemper:
As the leading authority in transplant, Deedle helped pioneer the specialty of transplant administration. His career spanned 40 years and he was the co-founder of the Organ Procurement and Transplantation Network / United Network for Organ Sharing (OPTN/UNOS) Transplant Administrator's Committee. Deedle died unexpectedly in 2011. The award is named in recognition of his pioneering efforts in the field of Transplant Administration.
About Alexander Aussi:
Alexander formerly served as Coordinator of Operations at the Oklahoma Transplant Institute at INTEGRIS, Oklahoma City, Oklahoma (1994-1999), and was one of the founding Directors of the CHRISTUS Transplant Institute at CHRISTUS Santa Rosa Healthcare in San Antonio, Texas (1999-2006). In January 2006 and until March 2014, Alexander was the University of California San Diego (UCSD) Service Line Administrator with responsibility over Organ Transplantation, Long-Term Mechanical Assist Devices and Clinical Hepatology. Alexander assisted in ensuring that the UCSD transplant programs met all goals for quality, performance, compliance and service. Alexander is now working in an independent consulting capacity and providing assistance to many transplant programs nationwide.