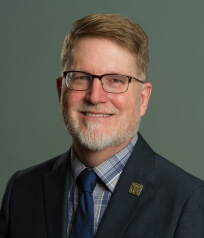 Tim Stevens brings nearly 30 years of transplant leadership to Guidry & East.
Prior to joining Guidry & East, he served as the Director for Transplant Services, Mechanical Heart, and Advanced Heart Therapies at Providence Sacred Heart Medical Center and Children's Hospital in Spokane, WA. Mr. Stevens' experience also includes serving as Director of Transplant and Mechanical Heart at Oregon Health and Science University, Doernbecher Children's Hospital and Portland VA Medical Center in Portland, OR. His experience includes Transplant Quality, Transplant Program/Unit and Nephrology/Dialysis management, transplant coordination, as well as research and critical care nursing.
Mr. Stevens has served on several Transplant professional organization boards, committees, and workgroups including the OPTN/UNOS Board of Directors, the OPTN/UNOS Membership and Professional Standards Committee, and as the Chair of both the OPTN/UNOS Transplant Administrators Committee and the Transplant Leadership Council with The Alliance.
Mr. Stevens is a BSN graduate from Gonzaga University and holds a Master of Counseling degree from Liberty University.
His work with transplant centers across the country is focused on his passion for the improvement of patient outcomes and coaching transplant administrators.
Mr. Stevens worked with Guidry & East for several years as an independent consultant before joining the firm as Principle/Partner in November 2017.