Cost Report Review Prior to Filing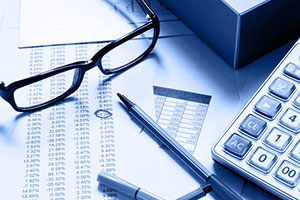 Guidry & East reviews Medicare Organ Acquisition Cost Reports prior to filing with the Fiscal Intermediary. This can prevent embarrassing and unexpected audit adjustments, which can materially affect net income and/or cash flow projections. We believe this is an extremely valuable service to have a company who works only in the field of transplant perform such a highly specialized service, given the numerous federal regulatory agencies and their nebulous guidelines impacting the cost report.
In performing this service in the past, we have corrected cost reports prior to filing for the following reasons: failure to capture the total population of pre-transplant charges, misstatement of the Total Usable and Medicare Usable organ counts, failure to calculate the Medicare secondary remainder liability, and the understatement of HLA costs, to name a few. Our reviews can act as a "second set of eyes" resulting in a more compliant and accurate Medicare cost report.
Financial Audit and Clinical/Operational Analysis
Guidry & East specializes in conducting financial audits of the Medicare Organ Acquisition Cost Report. Our audits include clinical and operational analyses with a focus on establishing a collaborative approach to the cost report between the transplant clinical staff and the cost report preparers. We have assisted many Transplant Centers in re-filing cost reports and in enhancing the profitability of their programs, allowing them to compete more effectively for scarce resources within their health system and in today's competitive marketplace.
Transplant Centers engage Guidry & East to audit specific Medicare Organ Acquisition Cost Reports to evaluate how costs are captured and allocated to the Organ Acquisition Cost Centers and to assess program policies and procedures impacting the effective preparation of these cost reports. The audit steps include an analysis of the supporting financial and clinical documentation reported on Worksheet D-4. In addition we audit the cost report Worksheets A, A-6, A-8, A-8-1, A-8-2 and B-1 worksheets that directly affect D-4 and are so important for proper cost report settlements.