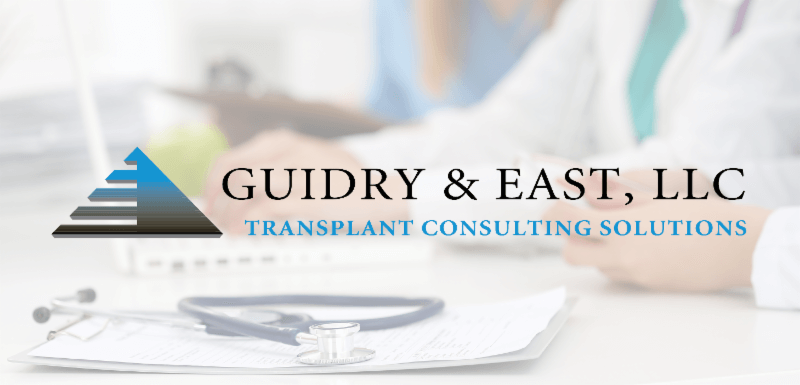 Guidry & East brings you our sixth Transplant Insider, a quarterly publication comprised of resources and news vital to developing your transplant business solutions for growing transplant programs, improving transplant operations, and the transplant financial product line.
We look forward to being your provider of the latest policies and procedures in quality patient care.


LATEST NEWS
Revised CMS Interpretative Guidelines On Hold
Representatives from the AST's Transplant Administrators Community of Practice joined President-elect Anil Chandraker and representatives from ASTS on a recent call with Mr. Thomas Hamilton, Director of the Survey and Certification Group at CMS. Both societies shared their concerns regarding revised CMS Interpretive Guidelines for the Organ Transplant Conditions of Participation for Transplant Centers.